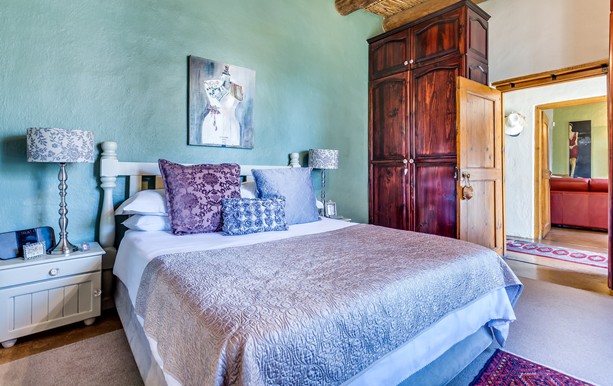 Hinged Door Wardrobes
The more traditional option, hinged door wardrobes have their advantages and disadvantages but, overall, make an excellent choice in many cases.
One major advantage that these types of wardrobes have is that they have improved visibility. When the doors of a hinged door wardrobe are open, you can see an entire view of the contents. This allows you to make faster and easier choices of what to wear on a morning!
A further advantage is that the back of their doors can be used, either to hang a full length mirror on or for extra storage space. These wardrobes can also be cut to fit under angled ceilings and stairs and they can be fitted in corners as they can be made to open at any angle.
One minor drawback may be that sometimes the doors cannot support the weight of a heavy mirror, though replacing broken hinges is simple as they are readily available and easy to fit.
This classic looking option works best in larger rooms with ample space for the doors to operate and in rooms with a more traditional aesthetic
Sliding Door Wardrobes
Sliding door wardrobes are a more contemporary storage solution, but also an excellent option to go for, working well in numerous room types.
Their biggest advantage is that they don't require much space in front of them, as their doors slide from side to side. This allows them to work well at the end of a bed, for example.
Sliding door wardrobes also tend to be larger, with more space for your belongings and they can be more stable, as they aren't reliant on hinges to hold up the doors. Additionally, if you go for a mirrored sliding door wardrobe, it can make your room feel larger!
One small downside of sliding door wardrobes is that you cannot have a full view of the contents at one time, however, due to how easily the doors slide, this barely causes any issues.
These wardrobes work best in small or confined spaces and in more modern homes.
Both types of wardrobes are fantastic and whether you decide on a hinged door wardrobe or a sliding door wardrobe, purchase it from the Sliding Door Wardrobe Company where you'll have a huge range of finishes to choose from and where you'll receive a wonderful service too!