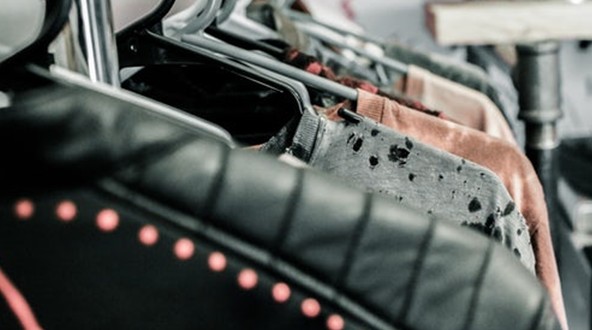 With a sliding door wardrobe, you will no longer have that 'mountain' and we know for sure it won't be missed either. We want to help you create a personal space where you're able to relax and unwind in, without staring at the 'mountain' and dreading the inevitable tidy up that's required to eliminate it. A tidy room can help keep your mind at peace and it also looks great, so why not download one of our brochures now? Download here:
Here are some quick and simple tips for organising your belongings and revitalising your clothes:
- To organise your clothes, arrange them by thickness and then by colour, as this will enable you to locate what colour you want to wear and where it will be in relation to other items.
- To avoid stretching the necks of tops, thread the hanger through the arm.
- If you have a jumper or any other piece of clothing which has fallen victim to bobbling, running a shaving razor over them can remove these quickly, then follow up with a lint roller to get rid of the excess fluff.
- For scuffed shoes, use some petroleum jelly to try and remove the marks, often a bit of nail polish remover can help shift those tough ones! Be careful with coloured leathers however; try it first on an inconspicuous area.
- For tops that have makeup on, especially foundation, try using shaving foam as a quick hack to remove those pesky orange marks.
- For a stain on a top that simply won't come out, you don't have to throw it away! Many shops sell clothes dye so you can create a whole new item for yourself.
- In the summer seasons, vacuum pack your winter clothes that are bulky and take up room and tuck them away at the back of your wardrobe until you next need them. You can do the same with your summer clothes during those colder months. This helps save space and prioritise it for the clothes you know you're going to be needing
With these tips and a sliding door wardrobe, you're able to keep your clothes out of sight and out of mind so you can get down to relaxing and enjoying yourself. Not only do they help organise your belongings with many departments and shelves, but they can bring colour and style to your room.
Take a look at our brochure or pop down to our showroom at Unit M79 Kingsway | Team Valley | Gateshead | Tyne and Wear | NE11 0JT to view our extensive range.